TheEventz is an event staffing company. We provide skilled and experienced event hostesses, users, promoters, stand personnel, anchors, mcs, models and entertainers / artists to our clients. Our Service enables event planners and business managers to focus on delivery of their event or activity without worrying about hiring the right temp staff.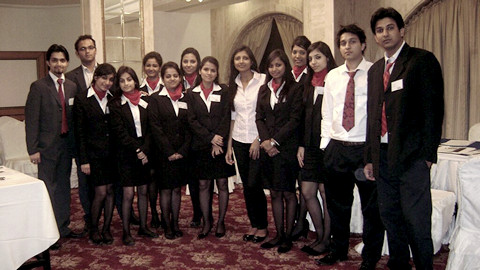 We provide a unique service for every client, sourcing the right people for the job. Our staff are experienced and have great customer service skills, providing service with a smile. They are also smartly dressed and professional at all times. If you are looking for short term staff for an event, conference, business meeting, exhibition or promotion then look no further.
We can provide hostesses to meet and greet people as they enter your event, handle the registration at an event, give the presentation of a product or service. You may also need promoters to hand out leaflets before and during an event to encourage the general public to attend. If you are planning a larger event such as a festival or fete, then we can provide the manpower to work at exhibition stalls. We also supply stewards to direct traffic and give directions to the guests.
Get in touch with us today to discuss your staffing needs, we provide staff on a flexible, temporary or longer term basis. This could be for as little as one day to a month or even longer. Let us help you ensure that your event runs as smoothly as possible.
Company Profile
As a dynamic promotions and events management and support agency with over 10,000 event hostesses and event staff profiles in our database and more than 8 years in the industry, we provide professional, modern services that deliver maximum performance to enhance any promotional, corporate, private or entertainment event, enhancing our clients' profiles with stylish and reliable service every time.
TheEventz offers an exceptionally high standard of customer service, tailoring every service to suit clients' specific requirements, with realistic rates and satisfaction in mind.
Why TheEventz
At TheEventz, we take a strategic approach in analyzing the client's requirement, based on which detailed effort estimation is done at the initial stage in mutual consent with the client. Our domain and process expertise ensure guaranteed turnaround time and adherence to the agreed deliverable. Needless to mention, throughout all phases of the process, we use the utmost discretion to guarantee the confidentiality sought by clients.
Benefits to the clients
Focus on delivery of specialized activity/event.
Manage short term or unexpected business needs.