Date/Time
Nov 15, 2018 - Nov 18, 2018
10:00 am - 6:00 pm
Location
Bombay Exhibition Centre
Category(ies)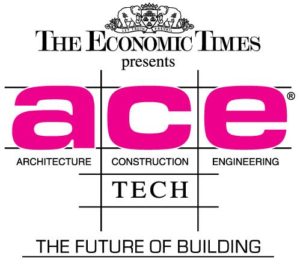 Acetech 2018 by Economic Times
Acetech 2018 by Economic Times is dedicated to the rapidly growing and popular construction industry. The construction industry in India is amongst one of the fastest growing sectors and holds a promising future. The industry has a major influence on India's economy.
As the national economy grows a social and financial demand for infrastructural update increases. A strategic study of this growth shows the evident signs of multiplying opportunities due to increase in demand. The Economic Times' Acetech is the perfect platform to showcase products, services, equipments and new technologies. Acetech caters to a worldwide mass audience that demands for new technologies and updates in the field of construction.
Acetech 2018 is scheduled to be held for four days between November 15 to 18, 2018 at Bomaby Exhibition Centre, Mumbai, India. Exhibitors can  call to hire exhibition staff, hostesses, manpower stall assistants male female promoters for Acetech, Eventz Services® 9891144065.